Community , Player Tips, Teams, Tournaments, Staff Team, Credits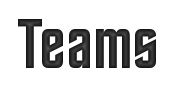 Please feel free to put links and basic information for your teams here! This is only a place to put links and basic info, however, and not a place to discuss your team matters. Please use the Monster MMMORPG Forums for that!
Top 3 Teams
Akatslowi Leader(s) : Knost, Uncle_Lung_Fish
Crimson Talons Leader(s) : Deidara and Ghost

Team Alpha Leader(s) : mipeto, fabrizio, gary13

3 newest teams
Silent Knights Leader(s): Slienos and KingOH
Millenion Leader(s): blackace890
Heartless Hunters Leader(s): eureka7
Ad blocker interference detected!
Wikia is a free-to-use site that makes money from advertising. We have a modified experience for viewers using ad blockers

Wikia is not accessible if you've made further modifications. Remove the custom ad blocker rule(s) and the page will load as expected.